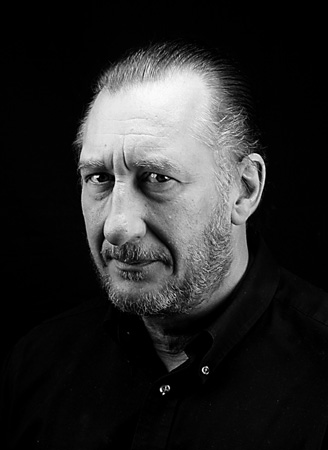 De kunstenaar Lucas (° 1959) verwerkt zijn eigen verleden met (on)zichtbare kwetsuren en littekens in zijn werken. Zijn oeuvre kenmerkt zich door een permanente zoektocht naar het ideale beeld, zonder ambachtelijk te zijn. Hij laat de mens en de wereld zien op een ongeëvenaarde manier. Hij is een schilder van het leven en de dood, met een nuchtere kijk op het experimentele in zijn dagelijks werk. Hij is een fervent van de oude meesters, technieken en ontwerpen welke hij meeneemt in zijn werk en op een hedendaagse manier uitbeeldt.
Visual artist Lucas incorporates his own past with (in)visible injuries and scars in his works. His oeuvre is characterized by a permanent search for the ideal image, without being traditional. He shows man and the world in an unparalleled way. He is a painter of life and death, with a sober look at the experimental in his daily work. He is an avid admirer of the old masters, techniques and designs which he incorporates into his work and portrays them in a contempory way.
L'artiste visuel Lucas traite son propre passé avec des blessures et des cicatrices (in)visibles dans ses oeuvres. Son oeuvre se caractérise par une recherche permanente de l'image idéale, sans être traditionnelle. Il montre l'homme et le monde d'une manière sans précédent. C'est un peintre de la vie et de la mort, avec un regard sobre sur l'expérimental dans son travail quotidien. C'est un passionné des maîtres anciens, des techniques et dessins qu'il incorpore dans son travail et les dépeint de manière contemporaine.